Dementia Support in Sheffield
If you're living with (or supporting someone living with) memory loss or dementia in Sheffield, there's plenty of support for you.
In Sheffield we believe it's possible to live well with Dementia, so these pages contain sources of practical and emotional support for your health, wellbeing and safety. Use these links to jump to key topics.
Support for people with Dementia
If you're worried about your memory, or think you may have dementia, it's a good idea to see a GP. Contact your doctor's surgery for advice.
If you're worried about someone else's memory problems, encourage them to make an appointment with their doctor's surgery and perhaps suggest that you go with them.
Dementia is not a normal part of getting older. Signs and symptoms may include memory loss, confusion and needing help with daily tasks, problems with language and understanding, changes in behaviour.
Your doctor can make make a referral to the Sheffield Memory Service. They can assess your memory problems and give a diagnosis, and advise you how to cope with any problems this creates. There's more about support with memory problems below.
With treatment and support from healthcare professionals, family, and friends, many people are able to lead active, fulfilling lives with dementia.
There's detailed information and advice about Dementia on the NHS website.
NHS: Dementia Guide.

Dementia Advice Sheffield provides a one-stop shop, first point of contact service to respond to any non-clinical dementia-related query from a person who is living with dementia or their family carer.
Age UK Sheffield: Dementia Advice Sheffield.
Call (0114) 250 2875 or email dementiaadvice@ageuksheffield.org.uk.
Sheffield Memory Service is part of the Sheffield Health and Social Care Foundation Trust. They only take referrals from your GP or local hospital. You can find out more about their tailored approach to support.
Sheffield Health and Social Care Foundation Trust: Memory Service.
The service has a Nurse Helpline you can call for advice while you wait for an assessment, on (0114) 271 8585. It's open 8.30 am to 12 noon, and 1.30 to 4.30 pm, each Tuesday, Thursday and Friday.
You can also find out more about the assessment and what else you can do to take care of your wellbeing in the meantime from the Next Steps website.
Next Steps: The Memory Assessment.
Downloadable documents
The rest of this page gives advice on the range of different support available. You can also download guides to the support available to younger adults (under 65) and older people in Sheffield, and a booklet about support you can print or email to someone.
Dementia support in your local area
Your local Dementia trained community organisation is here to support you.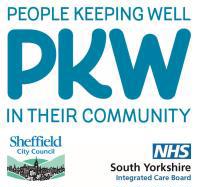 You'll receive a warm welcome from the dementia workers at the People Keeping Well organisations listed below. They're all Dementia Friends and have attended Dementia Stars training. They offer:
Dementia information and a friendly listening ear.
a 6-monthly telephone check-in call to see how you are.
regular Dementia-specific and Dementia-friendly:

Memory Cafés (with activities, entertainment and information).
Dementia Carers groups (including online).
singing groups and choirs.
allotment, gardening and farming sessions.
chairobics, bowling and exercise classes.
online Memory Cafés and dementia-friendly groups via Zoom.
Social Dining.
Sporting Memories.
coffee mornings.
culturally sensitive groups for men and groups for women.
You can be put in touch via the Dementia Advice Sheffield Service.
Age UK Sheffield: Dementia Advice Sheffield.
Call (0114) 250 2875 or email dementiaadvice@ageuksheffield.org.uk.
Or use our interactive map to work out which organisation supports your local area.
Map of Dementia services and groups in Sheffield.
Or use the list below for contact details and more information about what they provide from their website.
This picture shows which service supports people in the different parts of the city.
Local Dementia support organisations
Other Dementia support to consider
On the next pages you'll find lots of useful information about other services that can support you, your family and friends and any carers.
Support for you and your carers.
Other Dementia support organisations.
Dementia Friendly Sheffield.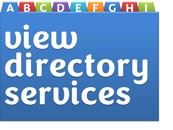 View all Dementia services and activities in the directory.
You can also view specific types of Dementia services using these links.
Other advice you may find useful
Last updated: